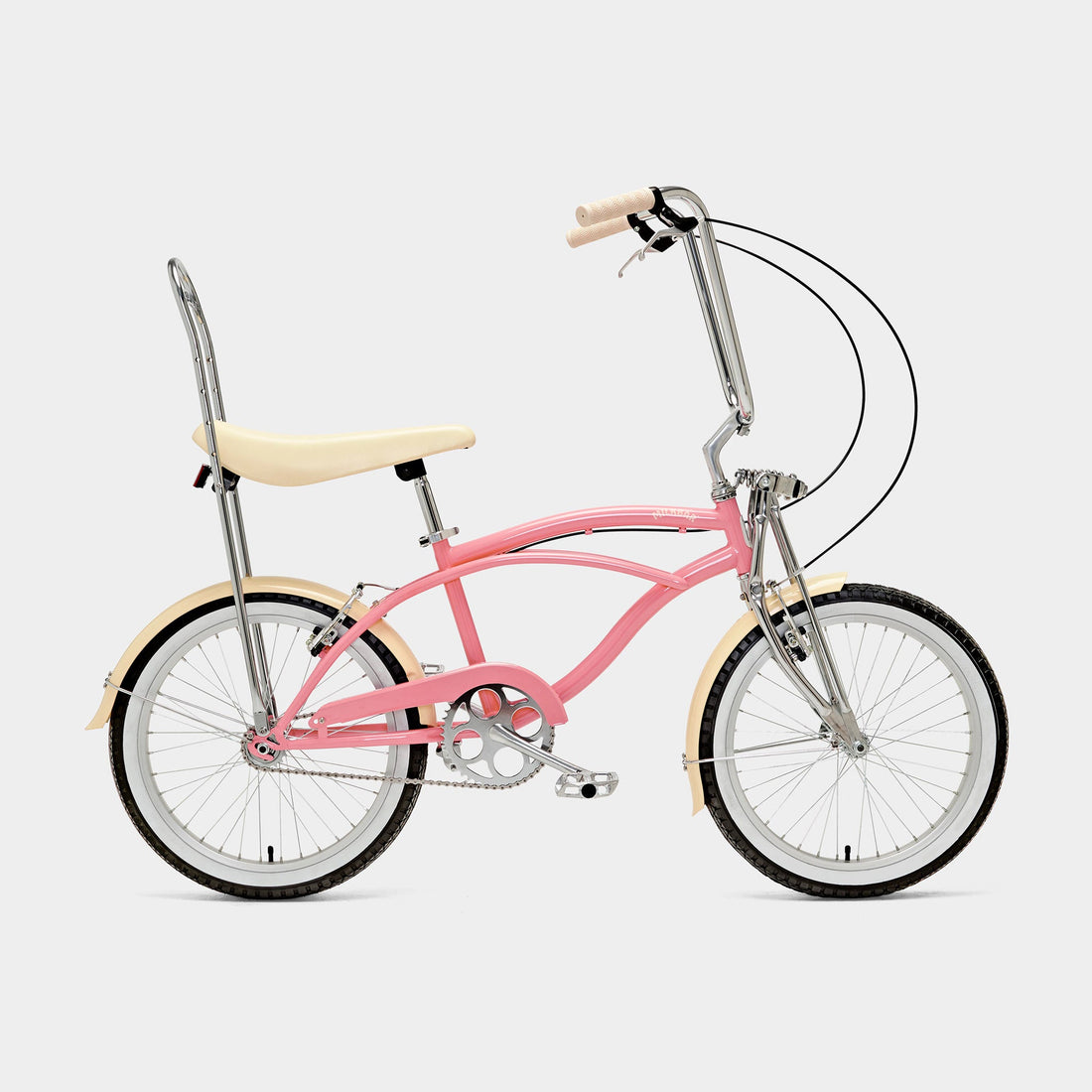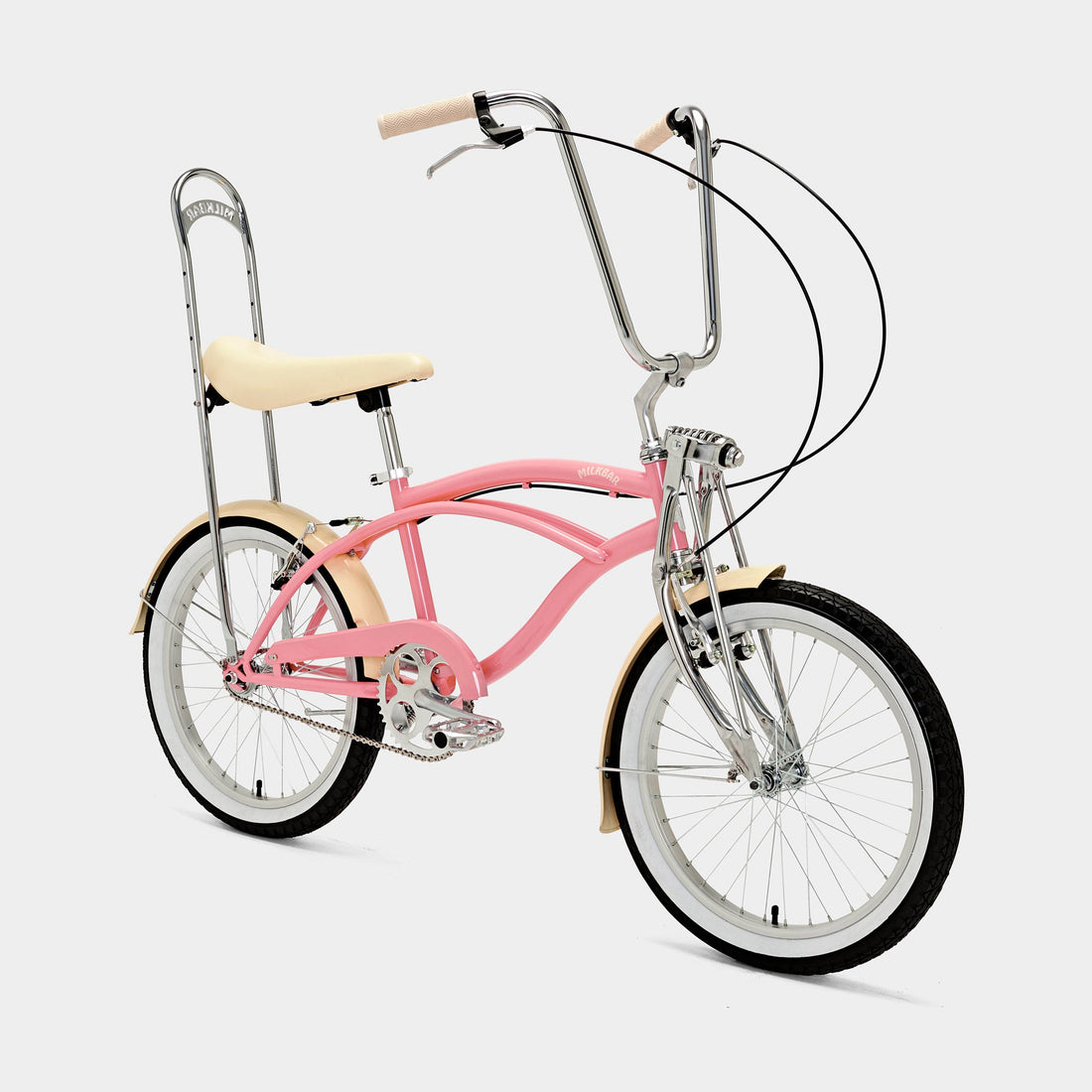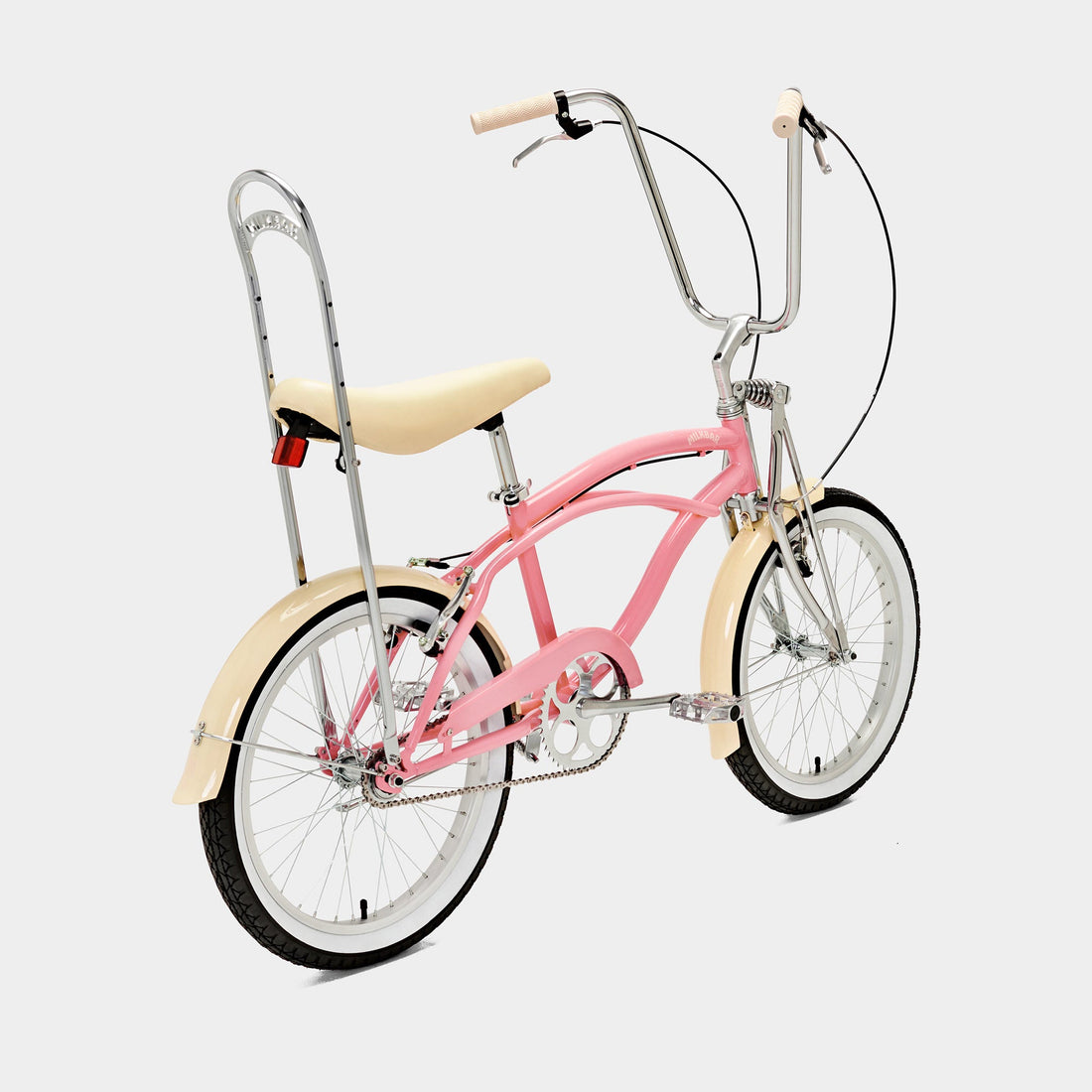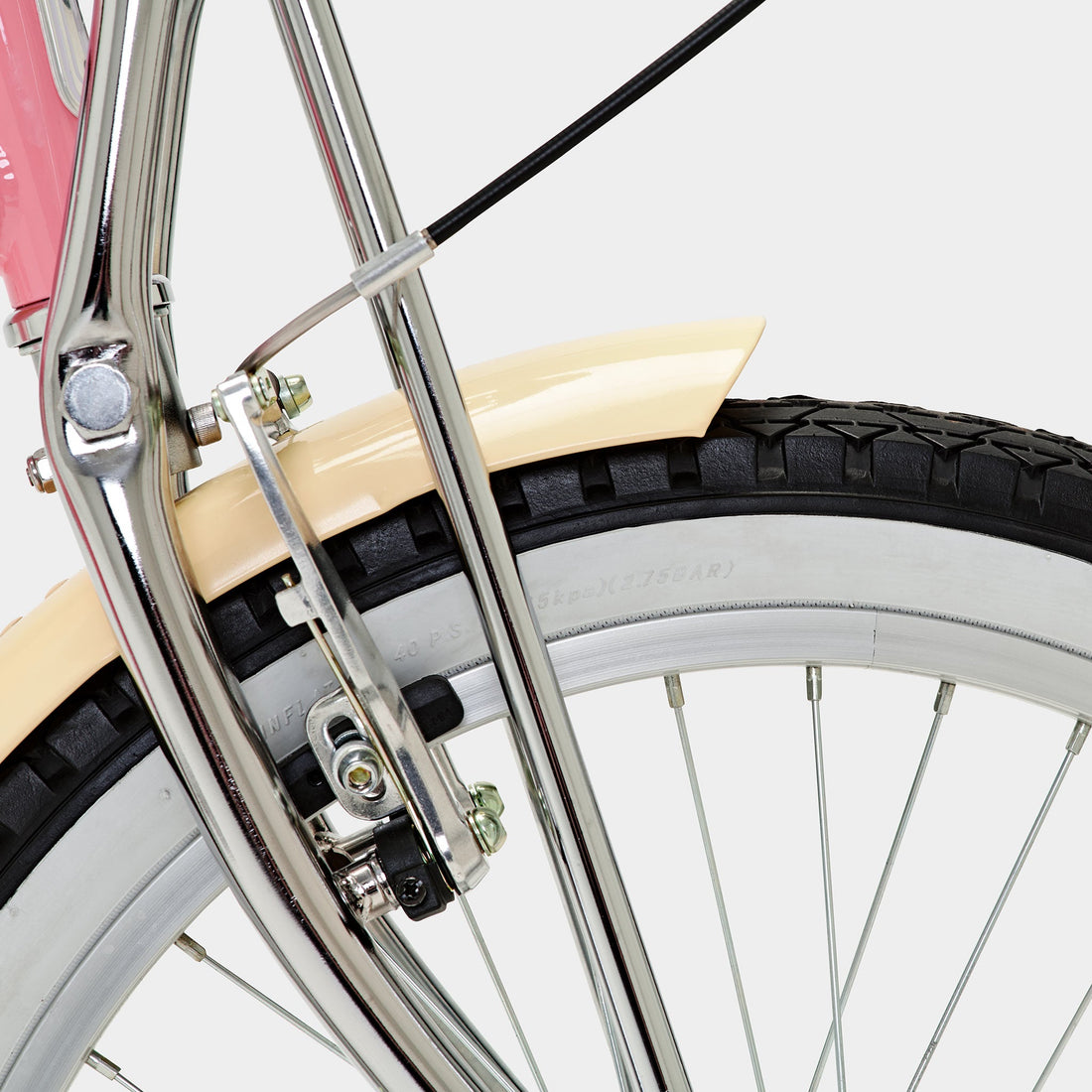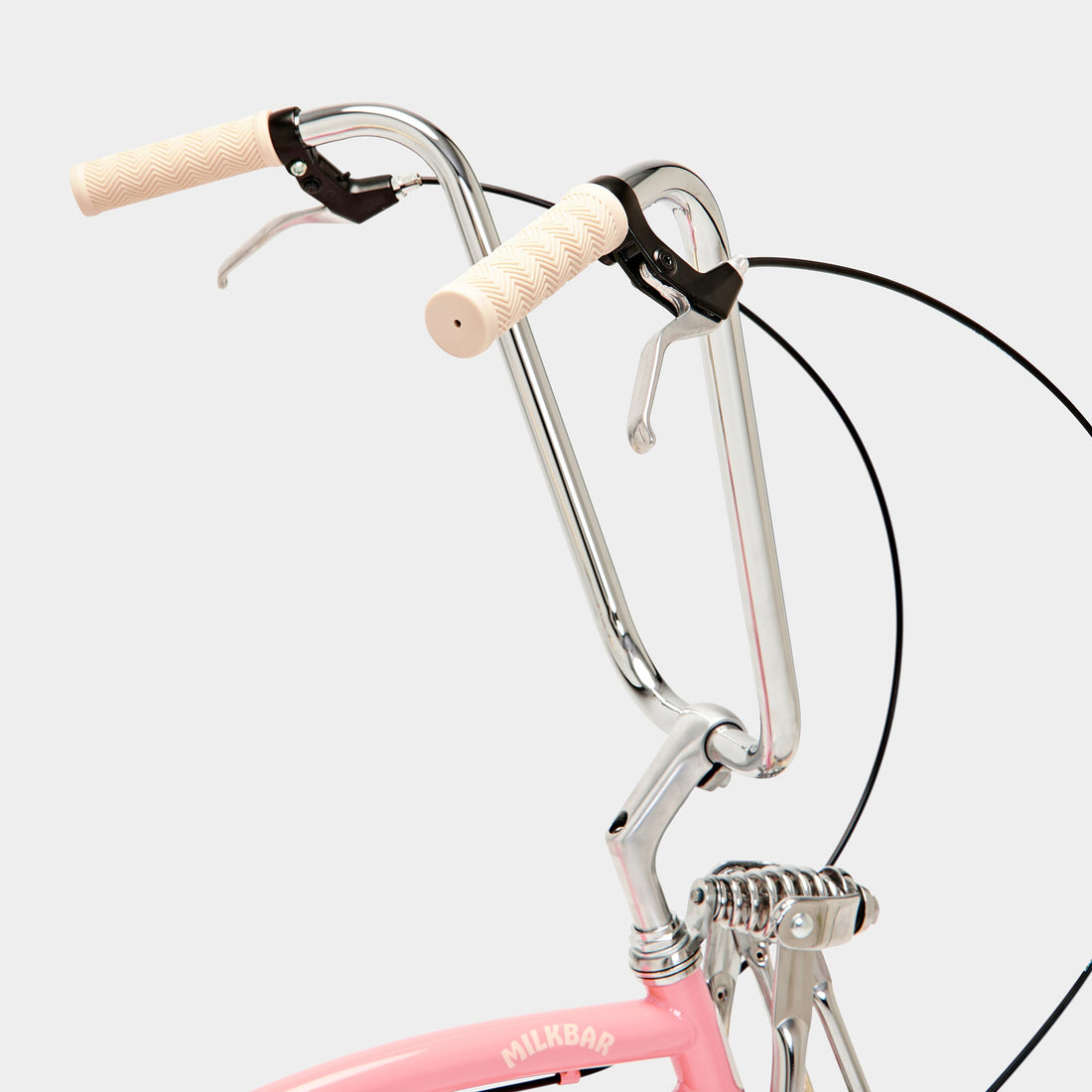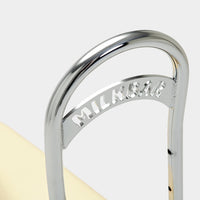 Timeless steel frame – because heavy metal never grows old
Boots or barefoot, you won't be slipping off these Heavy Metal Alloy Pedals
Double hand-levered V-brakes, and no foot brake to get hung up on at red lights
Chain guard will keep you from shredding your jeans
Spring fork suspension for a ride that's smooth like butter on a warm day
Adjustable banana seat with extra cushioning, so you don't feel every crack in the pavement
Kick stand will keep some of you from just dropping it on the lawn
Front and back fenders for all your free-roaming, puddle-charging antics
Old-school sissy bar with lots of holes to choose your seat height, and for mounting racks and accessories
High-Rise Handlebars for flowing lines and laid-back cruisin'
20" white wall low-pro tires that will pound the pavement and the earth
Reflectors and low-profile bell come along in the box because the man says you need em
Limited time only! FREE Shipping with the Continental US! *Some exclusions may apply.
All of our bikes ship partially assembled. Some assembly is required.
Pink Lemonade 20"
'The world is yours' — Sweet. That's the feeling of
a new bike. Pink Lemonade is sweet. It tastes like the best summer you ever had and the sunglasses your best friends all got too.  It's not possible to love those friends and summer and sunglasses more. That's also the feeling of a new bike. You love it and it gives back — Sweet. A Pink Lemonade bike exists specifically to make your day epic. (That's not a fact but it definitely feels close)
Pretty in pink this bike sits on 20" wheels and features nostalgic aesthetics, banana seat, spring forks and a sissy bar to make cruising to school or along the boardwalk stylish and functional — Sweet. Kinda feels like all your friends should have the same bike so the epicness is shared. Imagine a whole bunch of these shining in the sun to match the possibilities of all your futures. First or next bike, the world is yours in sunglasses and Pink Lemonade — Sweet.