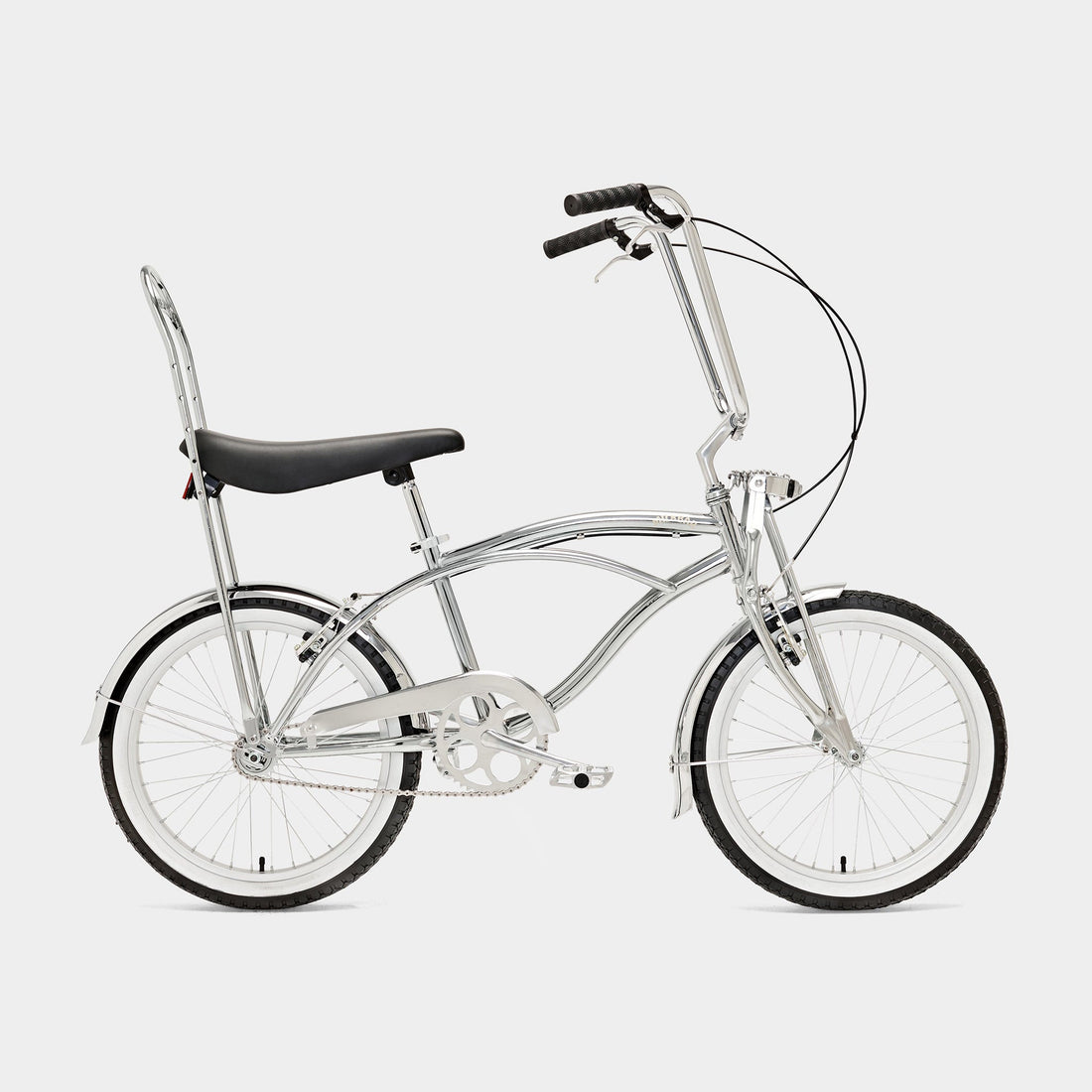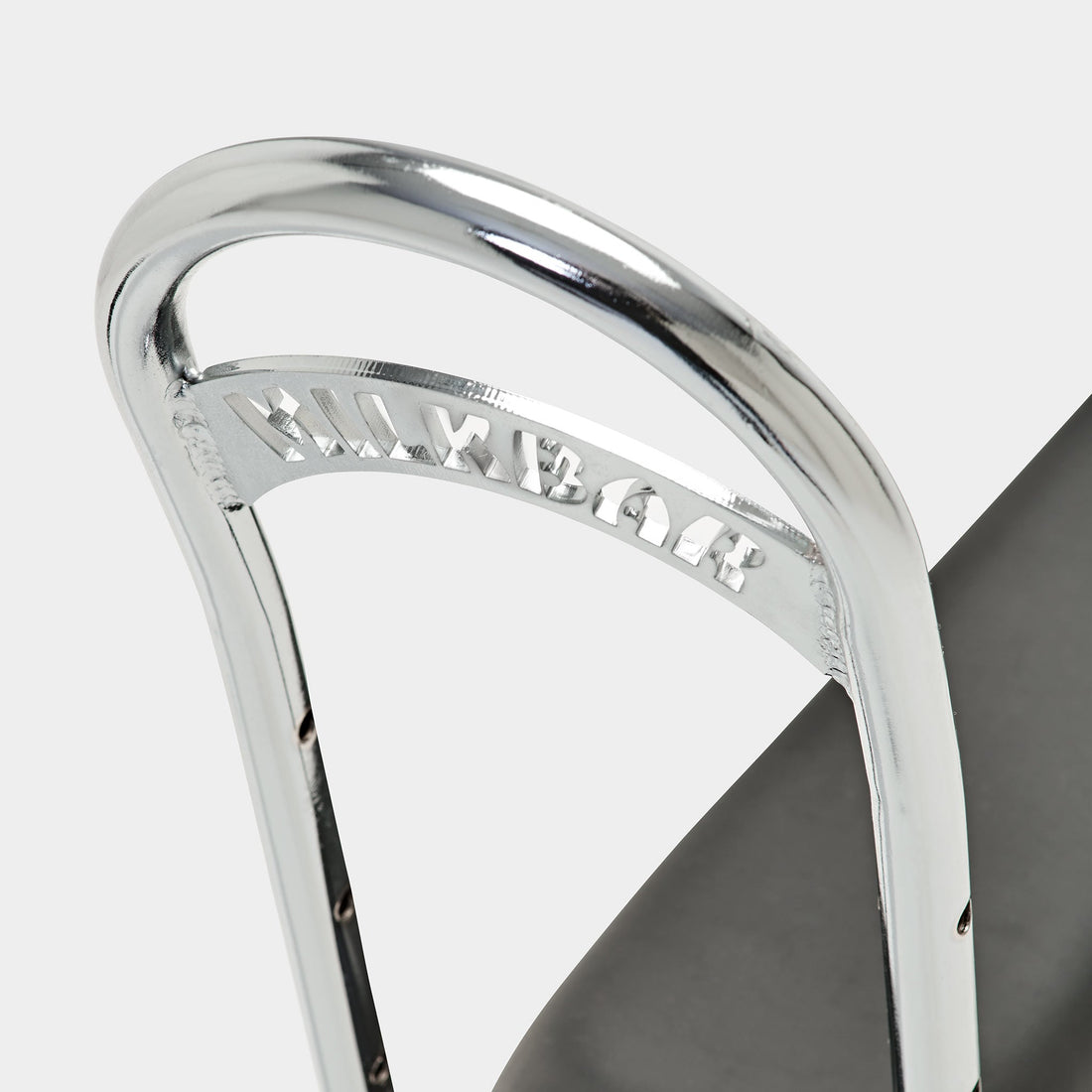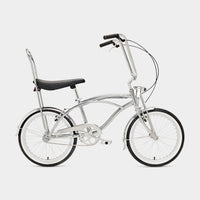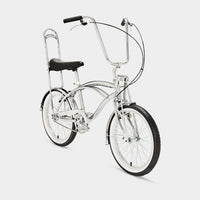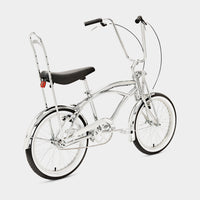 Timeless steel frame – because heavy metal never grows old
Boots or barefoot, you won't be slipping off these Heavy Metal Alloy Pedals
Double hand-levered V-brakes, and no foot brake to get hung up on at red lights
Chain guard will keep you from shredding your jeans
Spring fork suspension for a ride that's smooth like butter on a warm day
Adjustable banana seat with extra cushioning, so you don't feel every crack in the pavement
Kick stand will keep some of you from just dropping it on the lawn
Front and back fenders for all your free-roaming, puddle-charging antics
Old-school sissy bar with lots of holes to choose your seat height, and for mounting racks and accessories
High-Rise Handlebars for flowing lines and laid-back cruisin'
20" white wall low-pro tires that will pound the pavement and the earth
Reflectors and low-profile bell come along in the box because the man says you need em
Limited time only! FREE Shipping with the Continental US! *Some exclusions may apply.
All of our bikes ship partially assembled. Some assembly is required.
Icy Chrome 20"
How good is riding to the beach with friends and going for a surf or swim or whatever, then having an icy pole? One of the great simple pleasures in life. How good is riding a bike home in the late afternoon with no shoes and wet flowing hair in the summer breeze? That's two examples of epic good. You can be old or new, the feeling is eternal. A new bike is an eternal joy for your soul.
Super shiny, with 20" wheels,a curvy frame, banana seat and spring forks that feel nostalgic for the past but can only be from 'right now' as you shake the sand out of your towel, ears and smile. The simple summer day reflects off the chrome frame as it lay on the front yard grass with your friends and their wet heads, icy pole grins and a reminder that some bikes are not for climbing hills, beating time trials or sitting in packs. They only exist to better your life in the coolest way. One icy pole at a time.