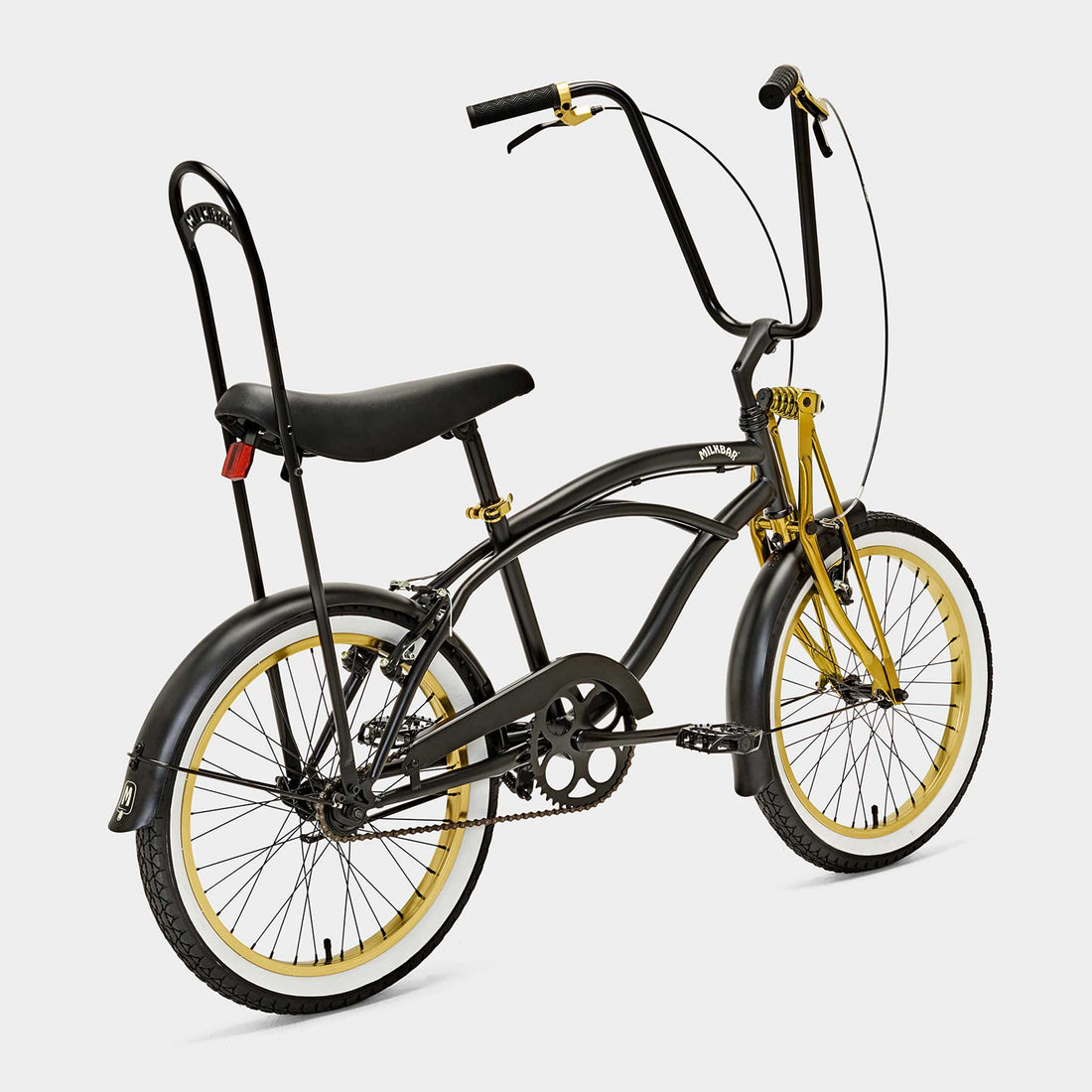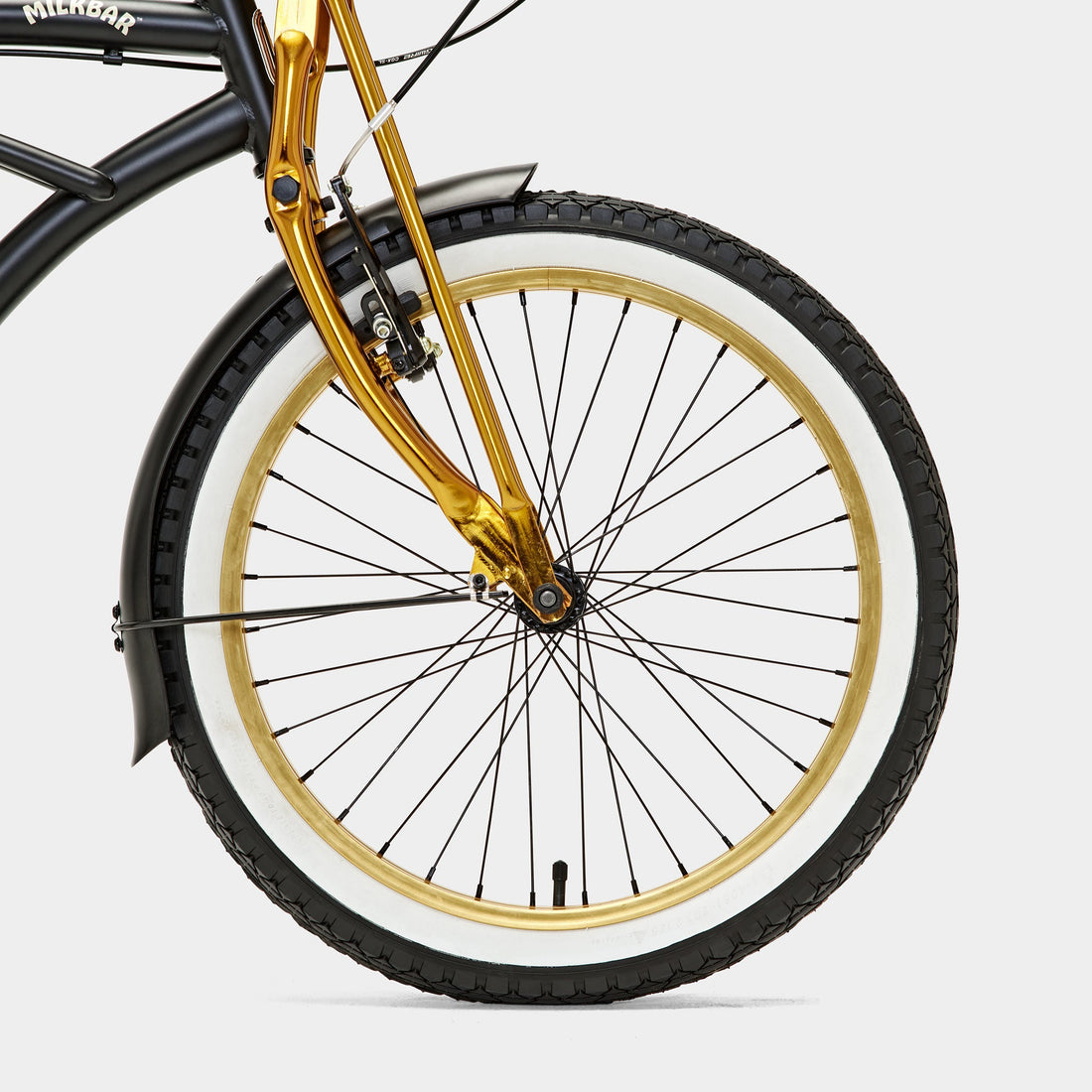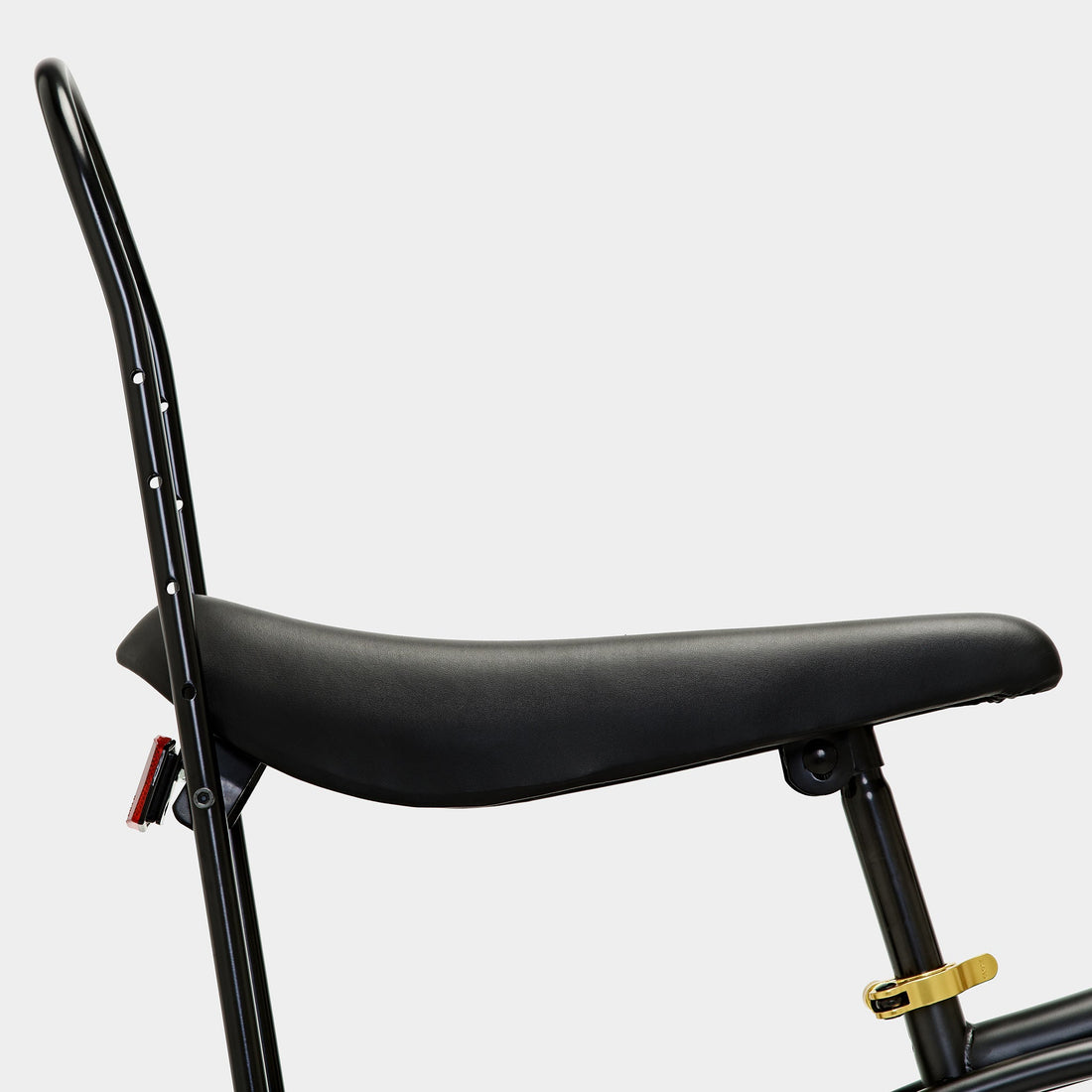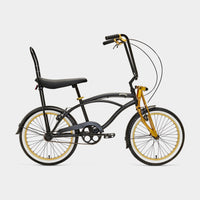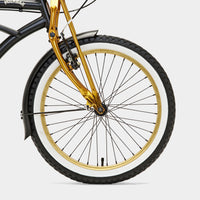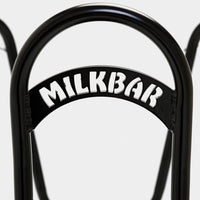 Timeless steel frame – because heavy metal never grows old
Boots or barefoot, you won't be slipping off these Heavy Metal Alloy Pedals
Double hand-levered V-brakes, and no foot brake to get hung up on at red lights
Chain guard will keep you from shredding your jeans
Spring fork suspension for a ride that's smooth like butter on a warm day
Adjustable banana seat with extra cushioning, so you don't feel every crack in the pavement
Kick stand will keep some of you from just dropping it on the lawn
Front and back fenders for all your free-roaming, puddle-charging antics
Old-school sissy bar with lots of holes to choose your seat height, and for mounting racks and accessories
High-Rise Handlebars for flowing lines and laid-back cruisin'
20" white wall low-pro tires that will pound the pavement and the earth
Reflectors and low-profile bell come along in the box because the man says you need em
Limited time only! FREE Shipping with the Continental US! *Some exclusions may apply.
All of our bikes ship partially assembled. Some assembly is required.
*Summer Sale: Free shipping for a limited time only. All sales final. View more info.
Black Licorice 20"
Skateboarders are different. They have this finely tuned ability to find freedom in risk. They also help define culture then, now and new. Most navigate the city, their neighbourhood, parks (and any place really) with a flow. When they get on a bike, the flow comes with them. It may just be to the corner store. Picking stuck licorice from teeth on the way back riding with a kind of glide. The lines skaters take feel out the road, sweep around the bends, push out from the curb and arc across the expanses.
It looks like music and sounds like fun. 20" wheels, banana seats and spring forks with nostalgic aesthetics and touches of gold all shrouded in the blackest of heavy metal black. Skateboarders remind us to not take life too serious, they show us to take life on. Young or not, everyone deserves to feel freedom. Take a different line with this bike. Go get some licorice stuck in those teeth.
Style It
Your product's name
$19.99
Your product's name
$19.99
Your product's name
$19.99
Your product's name
$19.99